5 Tips To Burn Stubborn Fat Easily...
While You Can Still Enjoy Your Favorite Foods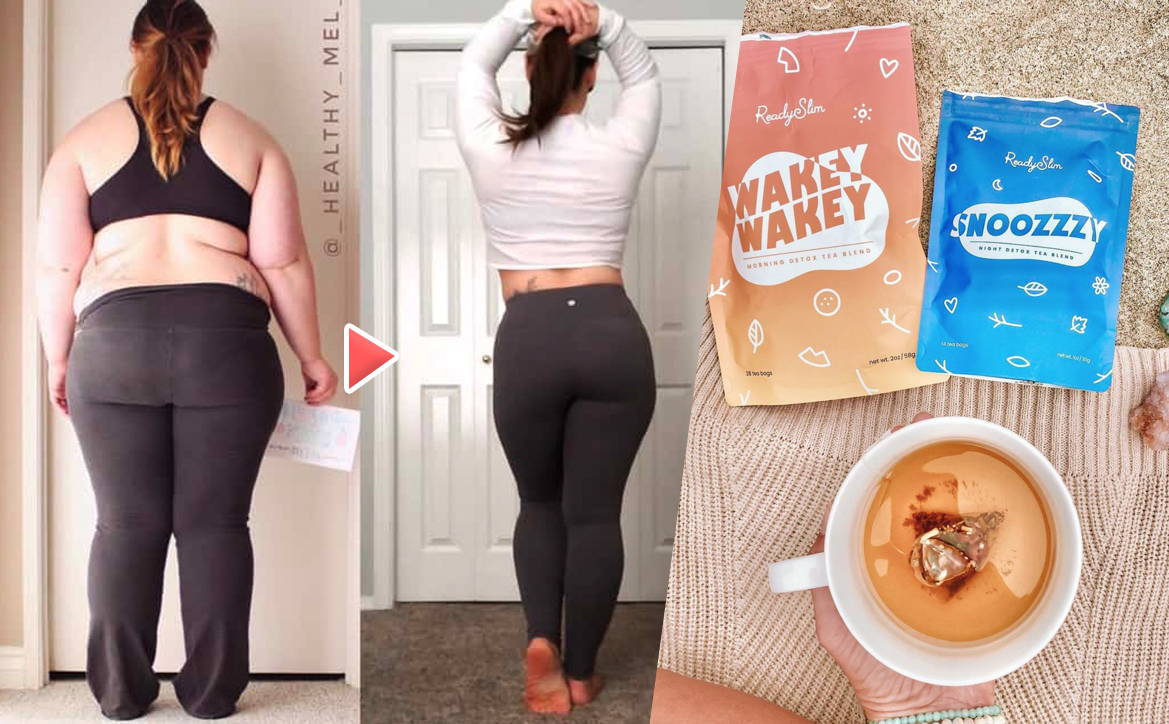 After the holidays and new year celebration, has anything happened to your body over the holidays? Do you find yourself putting on extra pounds that you've found it so hard to get rid of them? Relevant studies found that many people NEVER lose the weight that they gain, which then compounds continuously. So, what do you think? Are you eager to lose weight and burn that stubborn fat in a healthy and easy way?
We of course LOVE foods, but in which way can we keep ourselves away from the stubborn fat while still enjoying our favorite foods? Would you like to avoid gaining extra weight and can still enjoy all those amazing parties and gatherings with family and friends? Here is the exciting news for you: surely you can enjoy the incredible foods with your loved ones without gaining weight!
We all know it's enough to gain excessive weight and fat. Let's check it out on how to burn stubborn fat and lose weight healthily and easily.
How to Enjoy Your Favorite Foods and Still Lose Weight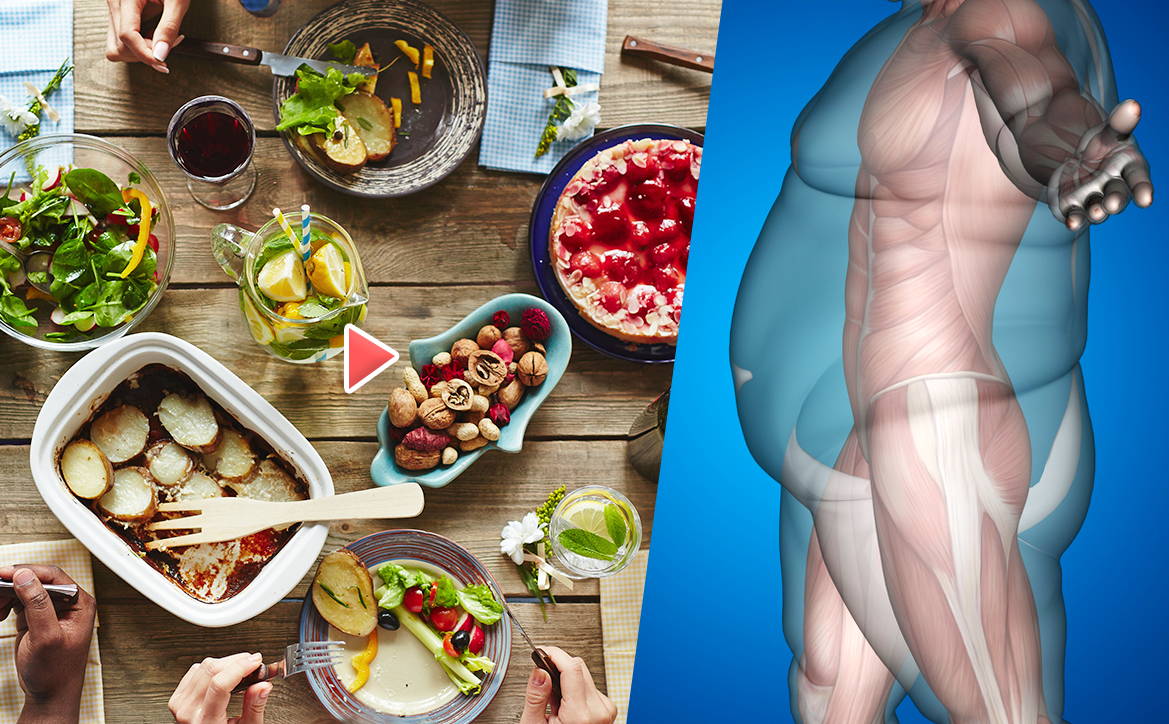 1. Reduce Your Stress Levels:
Did you know? Stress brings so many effects to your body, and one of them is gaining belly fat! By triggering the adrenal glands to produce cortisol, which is also known as the stress hormone, stress makes extra fat to your belly. Research shows that high cortisol levels increase appetite and drive abdominal fat storage. Furthermore, women's bodies will produce more cortisol to respond to the stress, especially those who already have a large waist.
To help you reduce obstinate belly fat, get yourself some relaxing activities that relieve stress. Practicing yoga or meditation can be effective methods to ease stress. Having a cup of nighttime detox tea is absolutely one of the best ways to reduce your stress levels. It also helps improve your sleep quality, lose weight and reduce bloating while you sleep. Those organic red rooibos inside the tea can fight stress and help relax your body. It also helps curb cravings to support weight loss.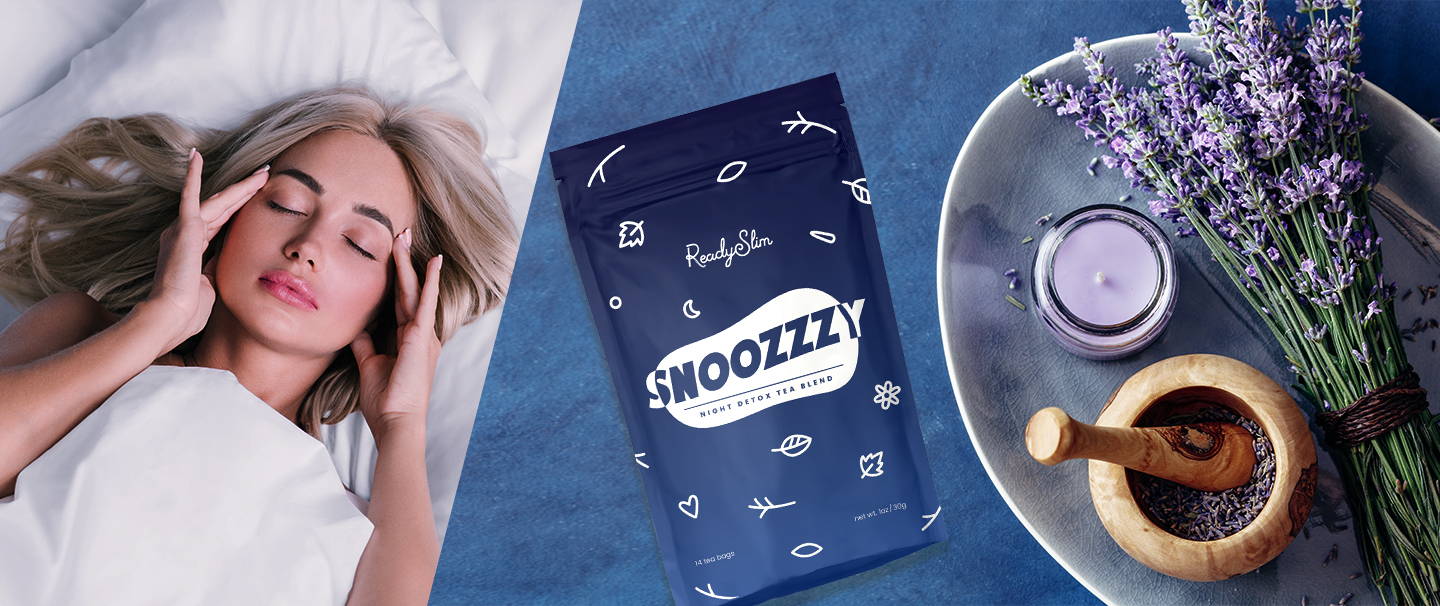 2. Kickstart Your Detox Journey:
Get yourself into the detox journey to help your body clear out the toxins and excess. It is super easy to get a cup of morning detox teawithin several minutes every morning, and your energy can be boosted, you can reduce bloating and achieve weight loss goals easily! Having detox teas to cleanse your body is healthy and effective, especially in burning stubborn fat. The unique blend of organic herbs inside the 28-Day Detox Tea Kit works so well to boost your metabolism and improve digestion, so you can easily reach your healthy weight goals! Then, you can still enjoy your own favorite foods!
You can surely burn fat while you sleep during the detox journey! With various organic ingredients which bring so many benefits to your body, some of them can even help you lose weight, boost your metabolism and remove toxins during the sleeping time. Adding the amazing lavender into the nighttime detox tea helps promote deeper sleep and brings a calming effect to your body. It also boosts gut health and improves skin health. The wonderful organic lemon verbena helps suppress your appetite, curb cravings and boosts metabolism, which supports your body's natural fat-burning process. Let fat burning be an easy job just with the super incredible detox tea kit. Click here to learn more about how to start your detox journey.
You can of course enjoy your favorite foods! Yet, try to use portion control for your own health. Having a small piece of your favorite pie or cake instead of consuming a large portion of it, so that you are conscious about how much you are eating. Savor them as you eat so you can actually enjoy the real taste of the foods. This also helps achieve weight loss goals.
4. Improve Sleep Quality:
Research found that people who slept 5.5 hours or less per night consumed an extra 385 calories the day after compared to those who slept for at least 7 to 12 hours each night. The ideal number for you to get enough sleep is typically 7 or 8 hours. To help you get better sleep quality, having a cup of nighttime detox teacan perfectly calm yourself and relieve your stress as the organic chamomile and organic valerian root help improve sleep quality, promote relaxation and reduce anxiety, so you can get a nice sleep. Not only does this excellent nighttime detox tea help improve sleep quality, but most importantly, to burn fat and achieve weight loss goals when you sleep.
Don't forget to give yourself some time to move your body. It's also crucial to keep your regular workout routine. Even if it is just a short walk, try at least 15 minutes every day to walk around to move your body. Tell yourself that at least you are now putting efforts on burning stubborn fat and achieving weight loss goals healthily. It's always a great idea to grab a convenient water bottle to be with you when you are having a walk. Check out here to see how to choose the best water bottle for yourself and your friends!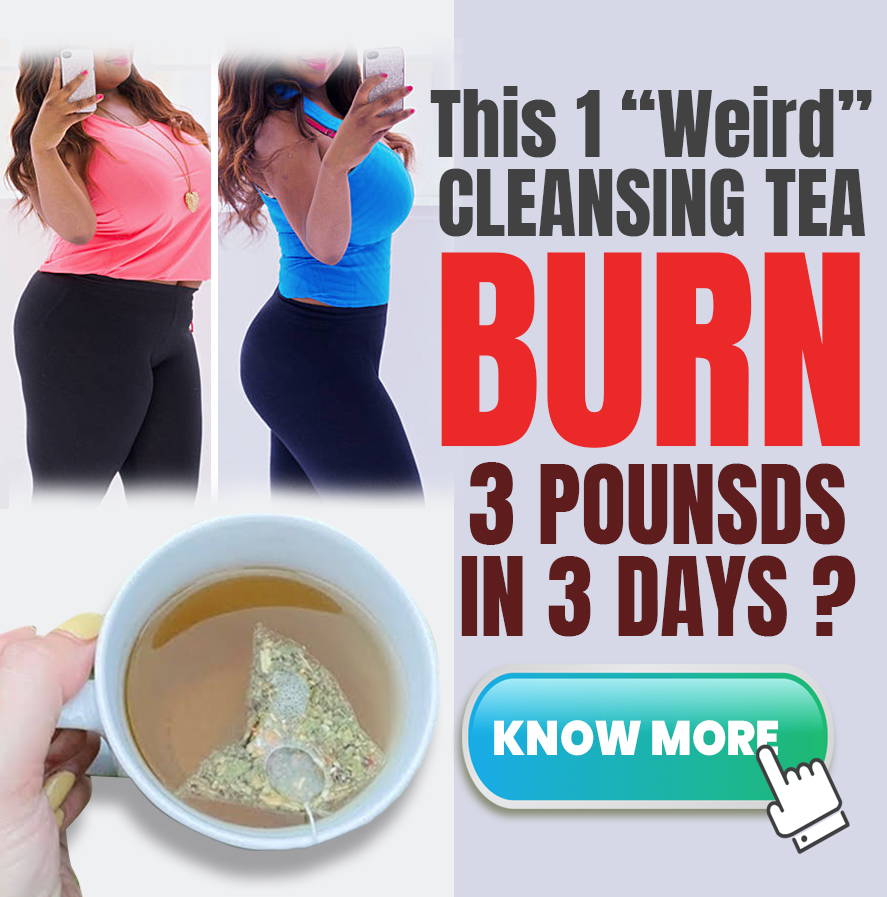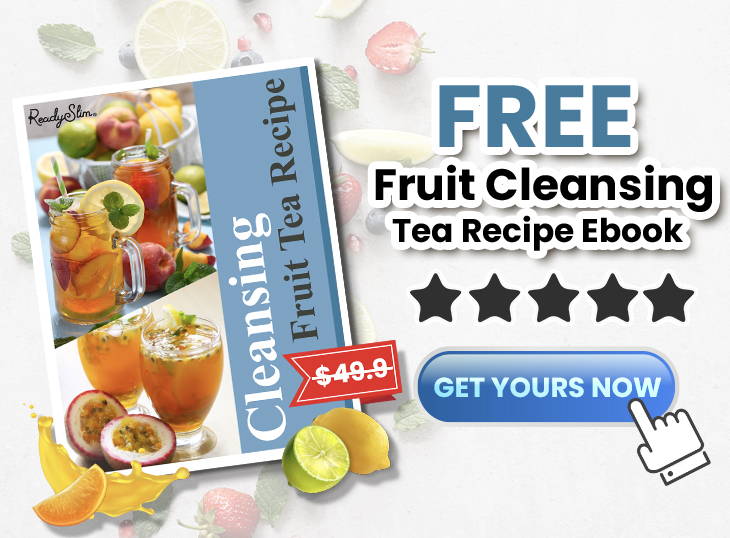 The #1 Easiest Way To Stop Gaining Weights and Burn Fat:
So what are you waiting for? Why wait until someday to start losing weight? By that time you will have a longer path to go in the weight loss journey. Undoubtedly, you don't want to be like that. Join the
ReadySlim 28-Day Detox Tea
journey and the rest of the successful customers to see how effective and easy these detox teas for weight loss and fat-burning can be.